So what DO pollinator gardens, farm animal sanctuaries, and conflict resolution all have in common? They are all examples of our evolution towards a healthy, humane world borne out of compassion for people, animals, and our environment.
What is a humane practice?
Most of us truly want to protect and heal the areas in our world that need care. But it can be hard to avoid contributing to harm in a world steeped in habits that pull us in so many harmful directions.
The key to a humane practice is to make it a conscious practice. To do this, we need to make the effort to become aware of the many ways in which harm commonly occurs all around us and how easily we become agents of harm.
"Do we have the courage to face the difficulties of our time and to feel deeply enough that it transforms us and our future?"

Chris Jordan in his film: MIDWAY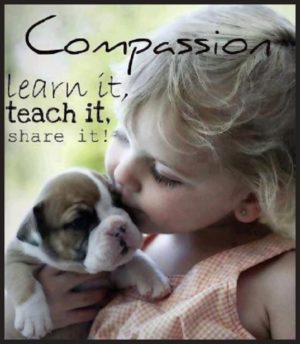 A humane practice calls us to:
Become Aware: of how harm is embedded in many of our habits, choices, and practices so that we can work to make adjustments.
Strive: to adopt practices, habits, and choices that cause less harm; not to be perfect – just to be open to letting our compassion direct us.
Respect: the feelings and beliefs of others even when in disagreement.
Embrace Hope: that while we cannot achieve a harmless world, embracing a humane practice has the power to transform and heal our world.
Be Joyful: in sharing our compassionate spirit with others. The journey of exploring and learning to embrace our compassionate humanity is a celebration of life, not a judgement.
We all share responsibility for creating the world we live in, but none of us holds that responsibility alone. The more of us who choose a conscious practice of humane living, the more healing and restoration can occur. I hope you will join us as we all learn and practice our skills to make our community and the world a healthier and more humane place.
Think critically, Choose wisely, Be compassionate